• Sherri Bourdage • 30th Anniversary Gift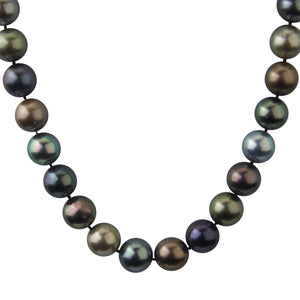 Pearls are the traditional gift for the 30th wedding anniversary.   They are also the modern gift for 3rd and 12th wedding anniversaries.  With our affordable pearl designs, you can now gift them for every anniversary!   Pearl is also the traditional Gift for a 30th Birthday or a Company's 30th anniversary Since we make our products locally, we can custom design a pearl necklace or bracelet for you that will fit per perfectly.  We make also make necklaces or bracelets with 3, 12 or 30 pearls incorporated into the design.   Tahitian Black Pearls: Explore Her Mysterious Side After 30...
---
• Sherri Bourdage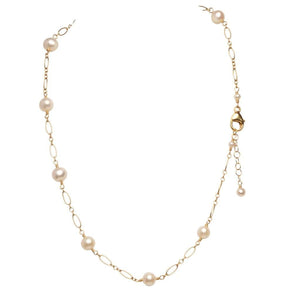 Pearl jewelry often ends up being the most treasured heirloom in the family. It is classic & timeless & connects us through water energy. But what kind of pearl jewelry should you get for her?What does she do during the day that would make it appropriate for everyday wear? Will it support her wardrobe & career needs? Does she have a special occasion or a favorite "Power Suit"? Does she like minimalistic or bold? Is she endowed with a robust chest? If yes, go shorter. Fear not, for Bourdage Pearls is here to help you sift through the different pearl jewelry...
---
• Sherri Bourdage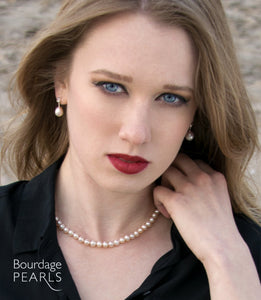 Imagine you have an important meeting at work.  A first date.  Your best friend's wedding.  And you have nothing to wear!  When your whole closet is on the bed and you're feeling a bit panicked, don't stress!  Simply throw on a single strand pearl choker necklace and the rest will take care of itself.  Easily dress to impress and look your best with this timeless classic.  Take a glance at the glamorous girls, elegant ladies, and put-together powerhouses below to see how you could wear your everyday go-to necklace.      Look effortlessly gorgeous like Marilyn Monroe with this 14" classic single...
---
• Sherri Bourdage • accountants • attorneys • baroque pearls • keynote speakers • pearl jewelry • pink pearls • politicians • professional jewelry • professional pearl jewelry • professional wardrobe • professional women • tahitian black pearls • white pearls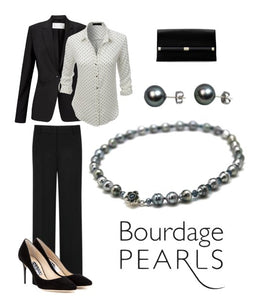 You're a highly educated, self-motivated woman. You're on the fast-track to the top as an attorney, politician, manager or some other enviable position. You've got the power suit, power pumps and power purse.  Now it's time for the Power Pearls!  Raise your professional wardrobe to the next level with pearls, a classic, timeless and eco-chic jewelry. Subtly draw everyone's attention and let them know who's in charge as you confidently climb the career ladder.   But which pearl jewelry is right for you and your career needs?  Bourdage Pearls is here to help!  Check out the following list for ideas &...
---
• Sherri Bourdage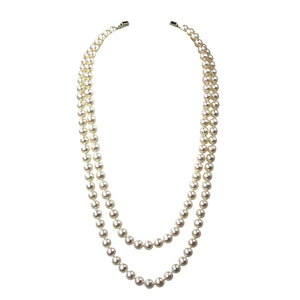 If the new graduate in your life already has outfits to rock in the real world, why not give them the pearls to match? When it comes to gifts for women, jewelry is a classic, worthwhile option that they can use for both work and the weekend to spruce up any outfit for years to come. Pieces like an adjustable double or long strand pearl necklace    can make a great statement during job interviews or nights out, while more subtle items like cultured pearl stud earrings make for an elegant, chic, and simple look.With these gifts, celebrate how far your new...